At Ksoft.nl we developed a range of tip calculators.
They all have one thing in common. They know tip etiquette all over the world. For bars, restaurants, taxis and even bellhops.
You just tap how satisfied you are and our app suggests a tip for the region or country you are in.
Of course it works as a regular tip app / bill splitter app as well.
Getting started: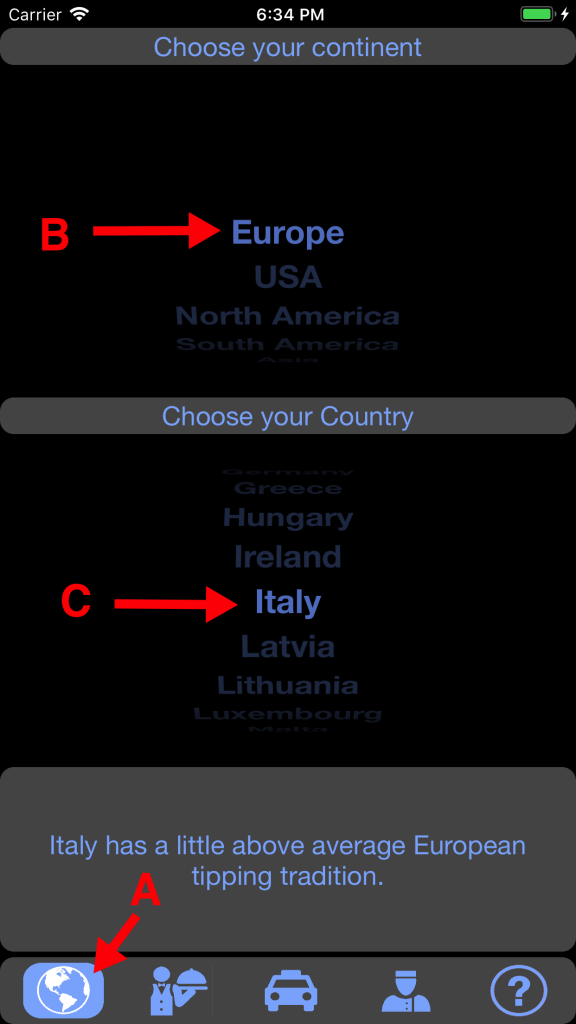 Tap A, now you see two pickers, first pick the preferred continent (B), after that pick the country of your choice (C)

Tap the waiter for bars / restaurants, tap the car for taxi's or tap the bellhop, for the your suitcases.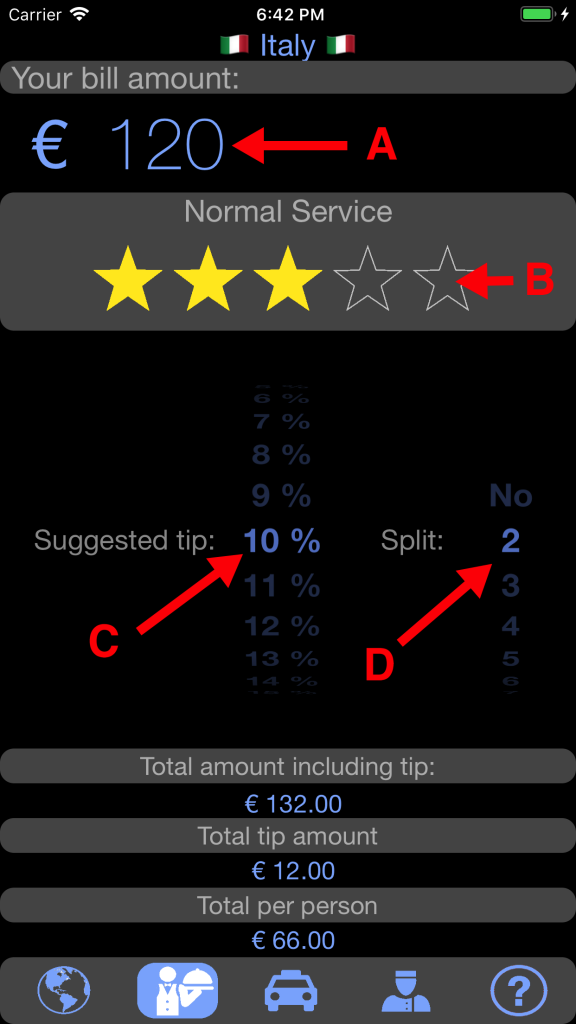 Add your bill amount (A) Select the amount of service you feel was given to you (B) And the app calculates the suggested tip. If you want you can also change the suggested tip (C), and split the bill using (D)
For taxis it works the same. As for the bellhop, just slide the suitcases to the correct number carried to your room.